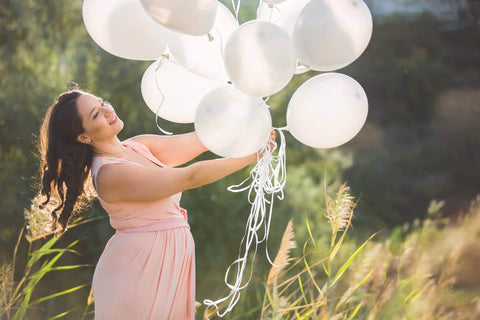 As restrictions are lifted, many events like dinners, birthday parties, weddings, and many others are taking place. If your birthday is coming up and you would love to celebrate it with loved ones, you may already begin planning for a birthday bash. Celebrating a birthday is a special occasion that is meant to share with families and friends. It is an important milestone and should be celebrated with much fanfare because there is no better excuse than this to get all your favourite people in one room and have loads of fun.
What Is Plus Size Formal Dresses?
These dresses are usually worn to formal events like weddings, events at night and important events like your birthday celebration. Plus size formal dresses are floor length and feature embellishments such as sequins, crystals lace, and others. One of the best things about choosing the perfect dress for a special occasion is that for times like this, only maxi dress will do. You can't go wrong with an elegant black plus size formal dress with sheer long sleeves and detailing to give you that sophisticated look.
Tips on how to find plus size formal dresses for birthday
Once you have made up your mind on the venue and birthday theme, the next step is to decide how you want to style your hair, do your makeup and last but not least, your dress. It is your big day and it is a great opportunity to celebrate yourself with a stunning outfit to wear because after all, it is an important day and you want to dress the part and look your best.
Clothes shopping is fun but for curvy women, it can be a frustrating experience. You want a dress that hugs the body instead of making you look like a tent. Now what should you wear if you have a curvy body? Before you start shopping, let's take a look at some tips on how to find plus size formal dresses to rock your birthday.
Tip 1:
Body Type
s
It is important to find a dress that suits your body type. There are many different silhouette styles when it comes to plus size formal dresses. The dresses that look great on curvy women are flared knee length or flared maxi dresses and asymmetrical midi dresses. The most common plus size formal wear is the A-line dress. It is tight around the torso and flares out gently from the lower body. An A-line dress can help to balance out the upper body by showcasing the curves and highlighting the upper and lower body.  If you have a diamond shaped body where the tummy is heavy, an empire waist dress is ideal. An empire waist dress is one with a waistline that is just below the breasts. This dress style emphasizes the upper half of your body, makes the tummy look flatter and is the perfect way to draw attention to your face. 
Tip 2:
Flattering Colors
Black color is a favorite as it flatters everybody. Dark colors will downplay the problem areas. Black does not clash with the undertones of the skin and is a neutral shade. That said, curvy women should not stay away from other colors. Burgundy red, navy and deep turquoise flatter the curvy body types too.
A good rule to keep in mind is to create a balance by highlighting the narrow areas and concealing the widest part.
Every woman deserves to look and feel her best no matter her size. Get ready to wow everyone at your birthday celebration.