Father's Day Fashion: Top 10 Dad-Daughter Matching Outfit Ideas 2023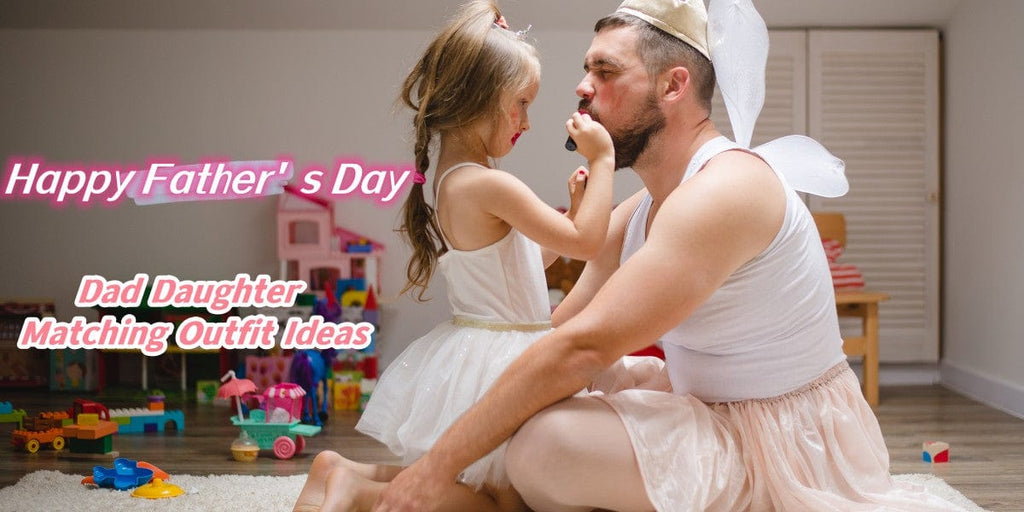 Father's Day is a special occasion to honor and celebrate the incredible bond between fathers and their daughters. What better way to commemorate this day than by donning stylish and coordinated outfits that showcase your love and unity? In this blog post, we present you with the top 10 dad-daughter matching outfit ideas for Father's Day 2023. From classic polos to trendy denim duos, from sports jerseys to Hawaiian vibes, we've curated a diverse selection of ensembles that will make heads turn and hearts melt. So, get ready to make a fashionable statement as we explore the perfect outfits for father-daughter duos. Whether you prefer timeless elegance, casual coolness, or vibrant patterns, there's something for everyone. Let's dive into these exciting ideas and discover how you can create lasting memories with your dad through fashion. So, grab your matching outfits and let's make Father's Day 2023 a stylish celebration like no other!
Content Outlines
Classic Polos
Denim Duo
Sports Jerseys
Hawaiian Vibes
Suits and Dresses
Chambray Casual
Stripes and Solids
Graphic Tees
Tutu Dresses
Supmerman Outfit
Where to Buy Dad Daughter Outfits
Classic Polos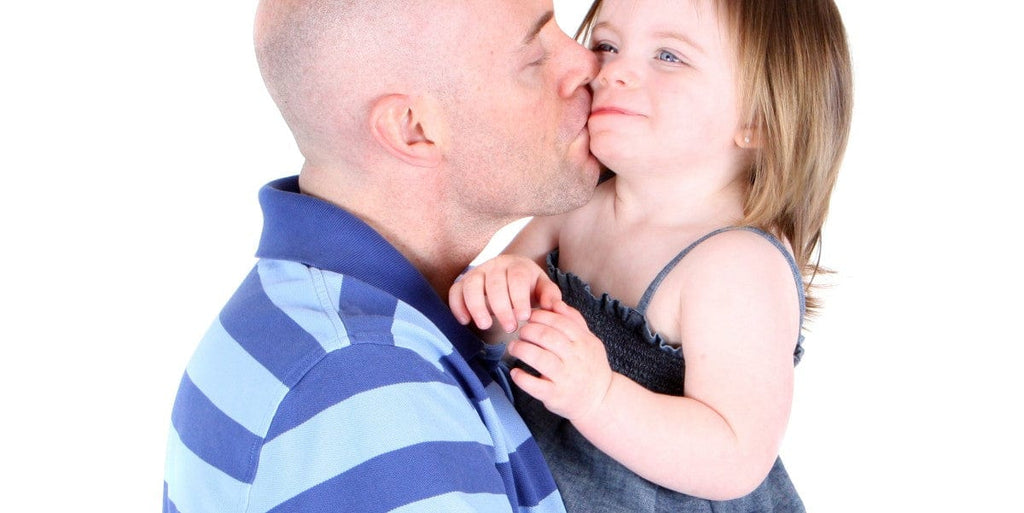 Dress up in matching polo shirts for a timeless and coordinated look. Opt for colors that complement each other, such as navy blue for dad and light pink for the daughter, or white for both with contrasting accessories.
Denim Duo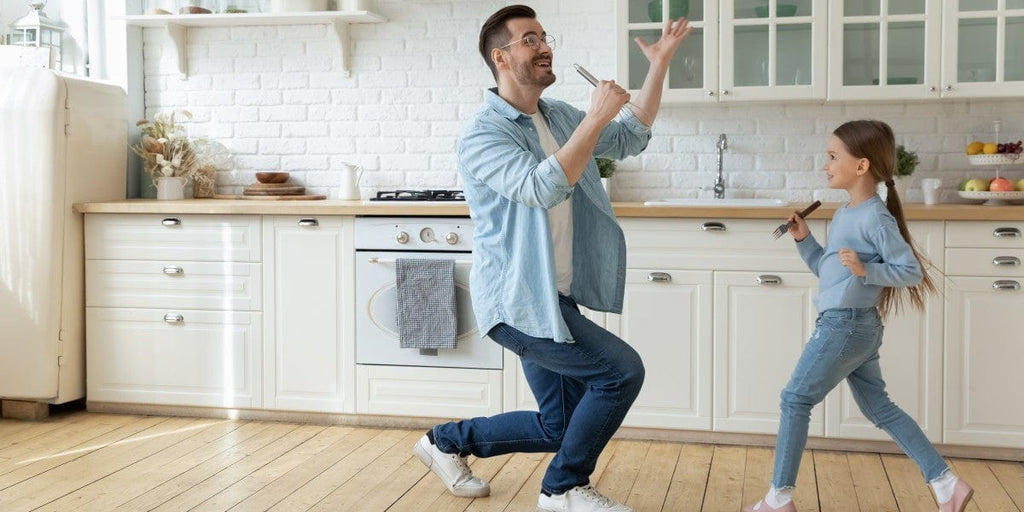 Create a casual and trendy ensemble by wearing matching denim outfits. Dad can rock a denim shirt or jacket paired with khaki pants, while his daughter can wear a cute denim dress or skirt with a white top.
Sports Jerseys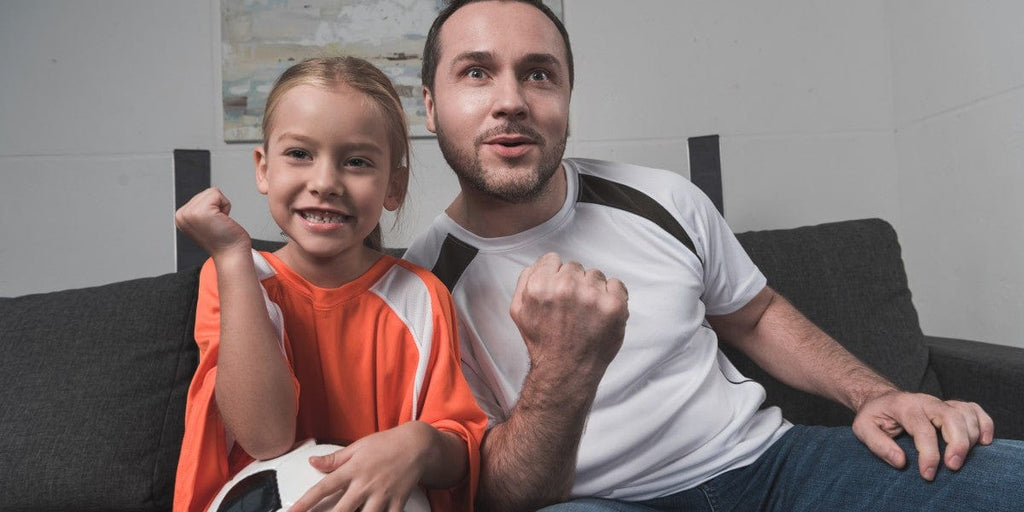 Show off your team spirit by wearing matching sports jerseys of your favorite team. Whether it's basketball, soccer, or football, sport your team's colors and celebrate Father's Day in style.
Hawaiian Vibes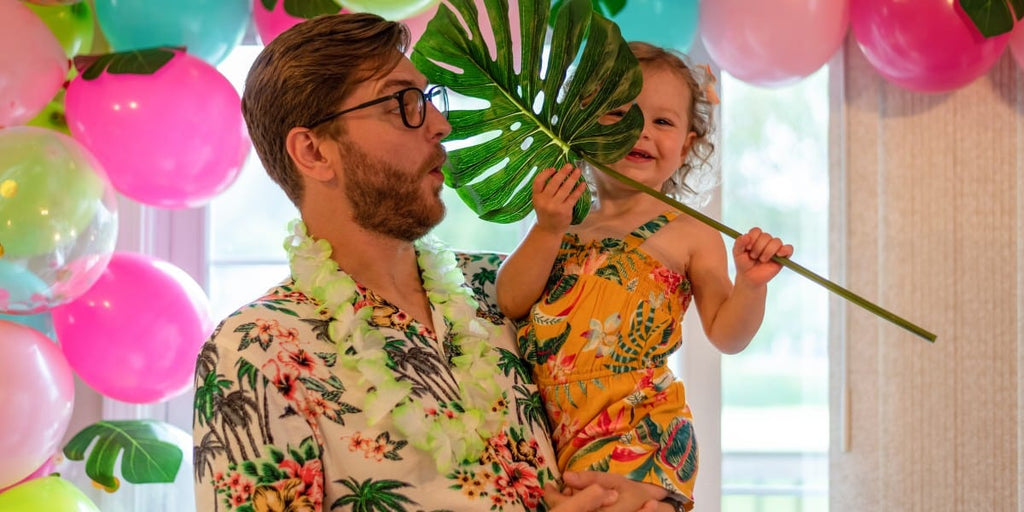 Embrace a tropical theme by wearing matching Hawaiian or floral-printed shirts. Dad can go for a full Hawaiian shirt, and his daughter can wear a cute dress or a blouse in a similar print.
Suits and Dresses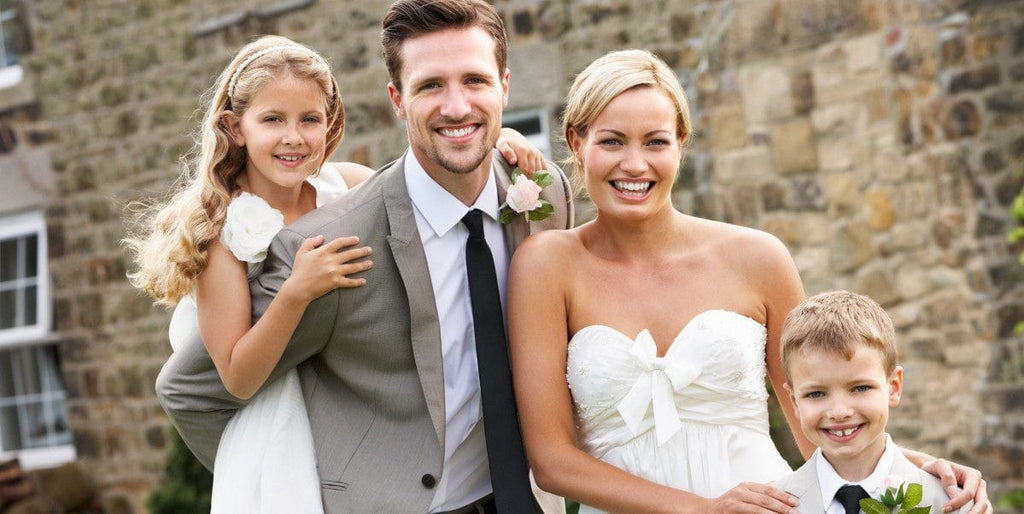 Dress to impress by donning matching suits and dresses. Dad can wear a tailored suit in a classic color like black or navy, while his daughter can wear a dress in a complementary shade or pattern.
Chambray Casual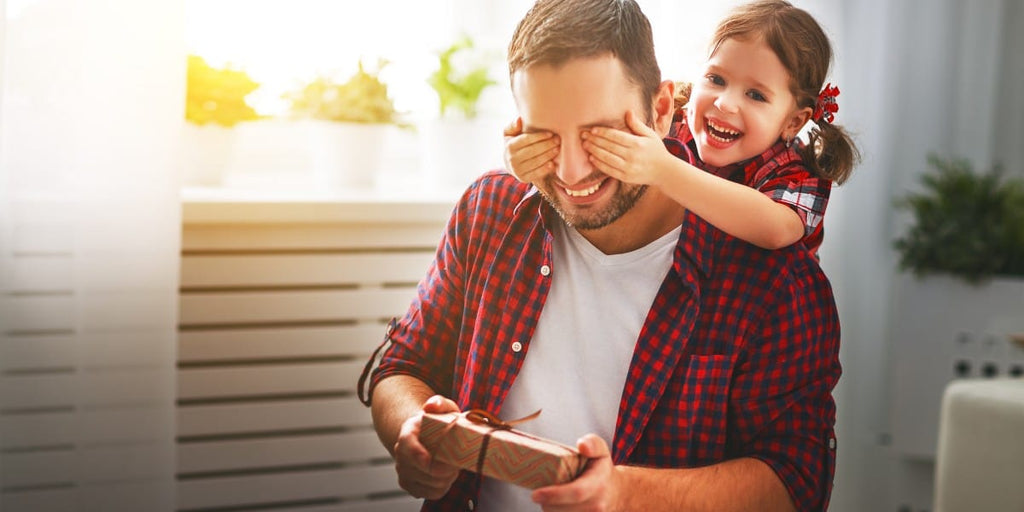 Achieve a relaxed and stylish look with chambray outfits. Dad can wear a chambray shirt with chinos or jeans, and his daughter can wear a chambray dress or shorts with a cute top.
Stripes and Solids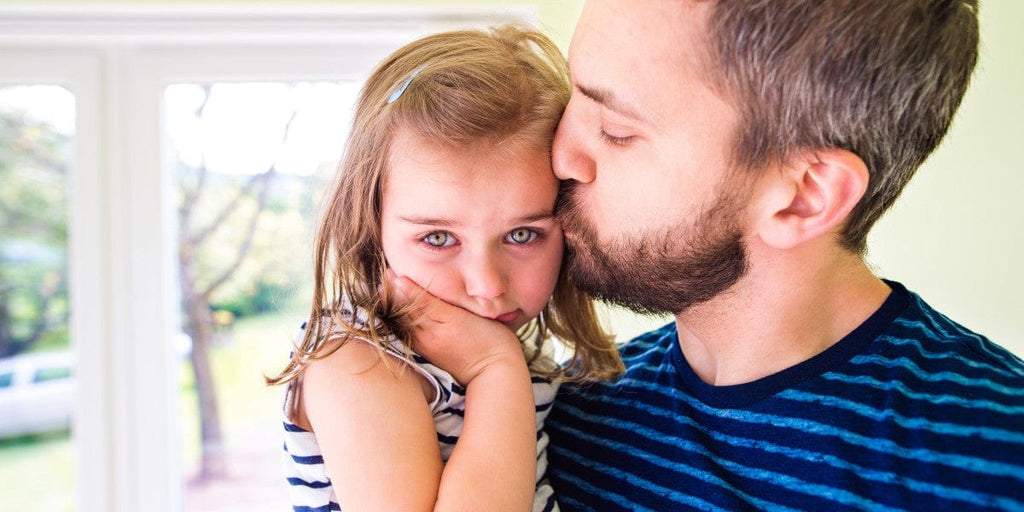 Coordinate outfits using stripes and solids. Dad can wear a striped shirt paired with solid pants or shorts, and his daughter can wear a solid-colored dress or top with striped leggings or shorts.
Graphic Tees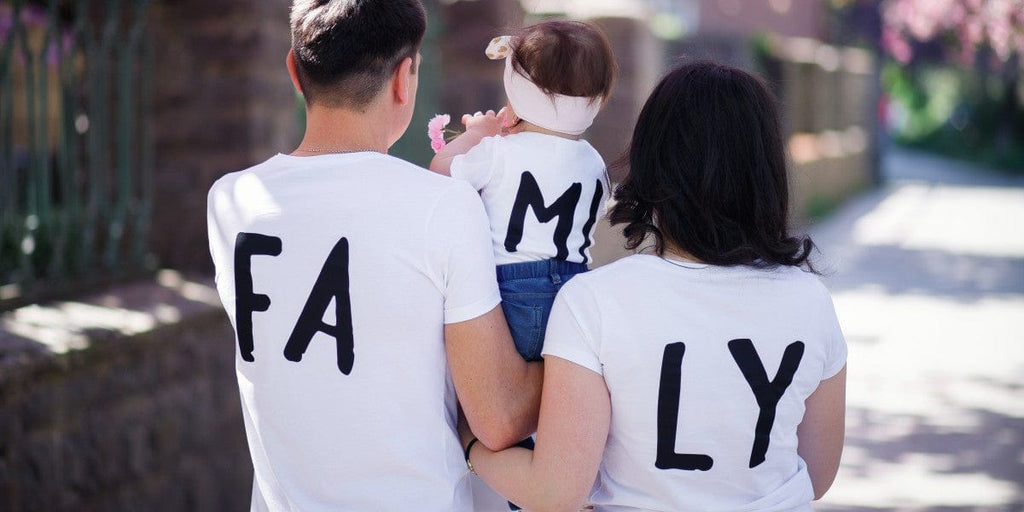 Go for a fun and playful look with matching graphic tees. Choose tees with a humorous or heartwarming Father's Day-themed design that showcases your special bond.
Tutu Dresses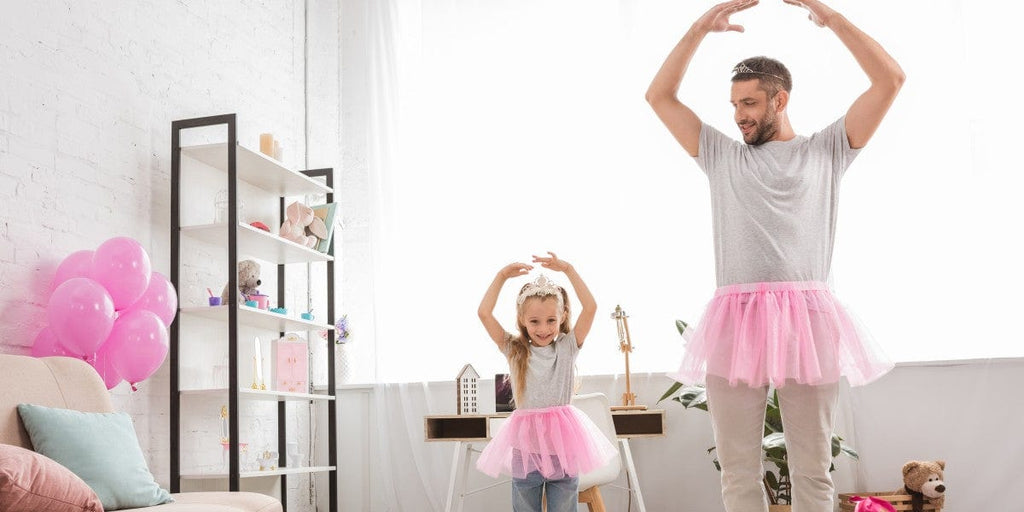 If you're looking for a whimsical and adorable twist on dad-daughter matching outfits, consider swapping out the graphic tees for tutu dresses. Tutu dresses exude charm and playfulness, adding a touch of fairy-tale magic to your Father's Day ensemble.
Superman Outfit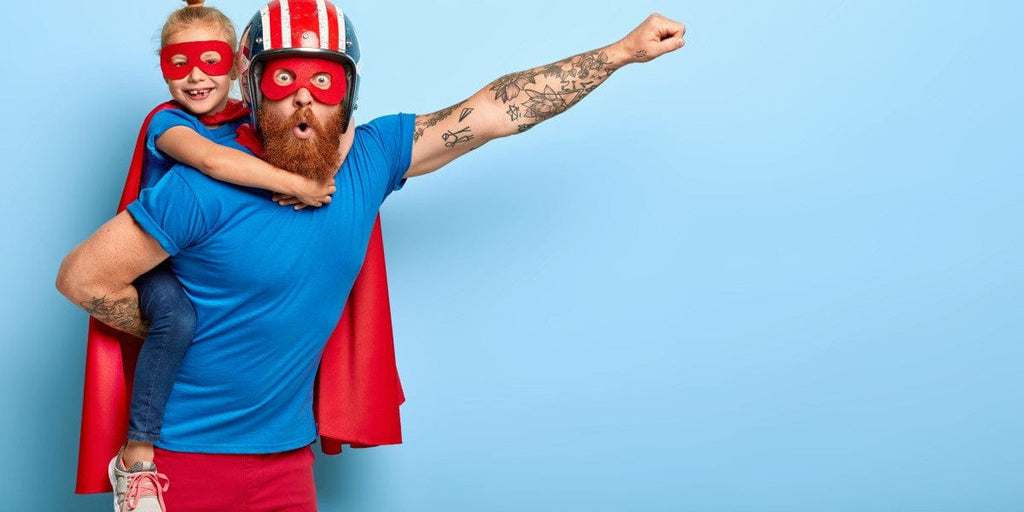 Celebrate the incredible bond between a father and his daughter with a matching Superman outfit. Dad becomes the superhero she looks up to, donning the iconic costume with its bold colors and powerful emblem. The little princess joins in with a charming Supergirl-inspired outfit, symbolizing her admiration for her hero.
Where to Buy Dad Daughter Outfits
When looking to buy dad-daughter outfits, there are several options available both online and offline. Here are a few suggestions on where you can find dad-daughter outfits:
Online Retailers: Popular online retailers like Amazon, Etsy, and Zulily offer a wide range of dad-daughter outfits. You can easily browse through their collections, compare prices, and read customer reviews to make an informed purchase.
Clothing Stores:Check out clothing stores that specialize in family matching outfits or offer a dedicated section for dad-daughter ensembles. Stores like Old Navy, Target, and Gap often have seasonal collections featuring coordinating outfits for dads and their daughters.
Boutique Shops:Explore local boutique shops in your area that focus on family fashion or children's clothing. These shops often curate unique and stylish dad-daughter matching outfits that you may not find elsewhere.
Custom Clothing Designers:If you're looking for personalized or customized dad-daughter outfits, consider reaching out to independent clothing designers or Etsy sellers who offer made-to-order options. This allows you to create unique and one-of-a-kind outfits that perfectly match your preferences.
Fashion Events and Pop-up Shops:Keep an eye out for fashion events, trunk shows, or pop-up shops in your local area. These events often feature a variety of vendors and designers offering dad-daughter matching outfits, providing a unique shopping experience.
Remember to check the sizing charts and read product descriptions carefully to ensure the best fit for both dad and daughter. Additionally, consider the occasion or theme you're shopping for to find outfits that suit your preferences and requirements.
As Father's Day approaches, we hope these top 10 dad-daughter matching outfit ideas for 2023 have inspired you to create a truly memorable and stylish celebration. Whether you opt for the classic charm of polo shirts, the laid-back coolness of denim, or the playful spirit of matching graphic tees, the key is to embrace the opportunity to bond with your dad through fashion. By coordinating your outfits, you not only express your love and admiration for your father but also create lasting memories that will be cherished for years to come. So, make this Father's Day extra special by dressing up in tandem, capturing beautiful photos, and relishing in the joy of your unique relationship. From all of us here, we wish you a fashionable and fantastic Father's Day filled with love, laughter, and unforgettable style moments!